KONA Remote CTRL: Review
KONA Remote CTRL: Review
Right… Before we kick things off with this post… Let's get the video watched. And if you haven't subscribed to the channel yet. Your probably should. It's fabulous!
The Set-Up:
I seem to be getting pretty lucky right out the gates with the Konas' that I've been riding lately as far as setting the suspension goes. I dropped this one in at around 30% sag front and back and dialled the rebound in at exactly the middle and that seemed to do the trick. The trail we were on (Der Pfad) if a fun mix of fast and flowy in the forst quarter, then tight and rocky in the second quater follwed by the last half which is just steep, loose and rocky. With the suspension set-up guestimated as describe I was pretty happy with the feel. I was using pretty much all the travel front and back without feeling like the bike was diving or wallowing. which was nice. Kona – to me – seem to really nail that happy suspension feeling… And I like that… I like it a lot!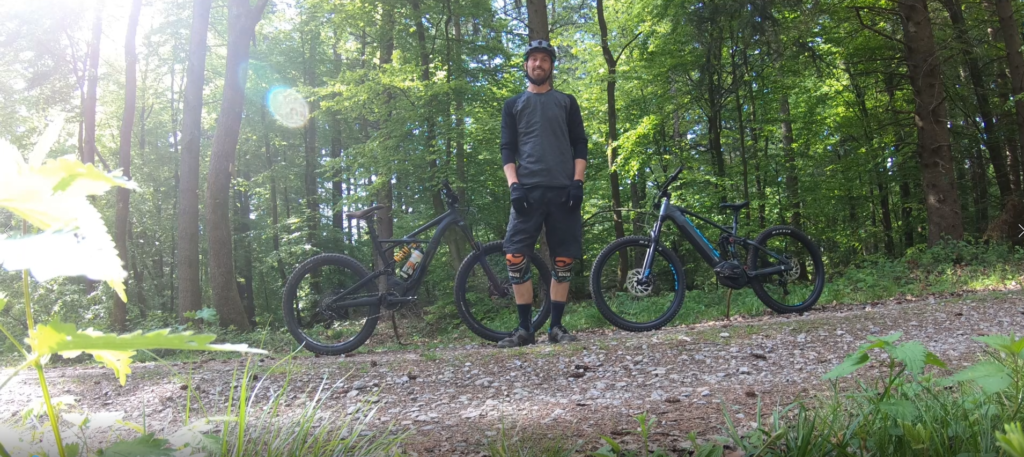 The Motor:
The Remote CTRL has the Bosch motor. It's quite a powerful jammy that's limited to around 25km/h and runs through the bar mounted controller that doubles as a seedometer… It#s a bit big and hideous, but I mean… You're on an e-bike… So hideous here is relative… The Remote's… Urm… Remote for the motor has four settings. Eco – Tour – EMTB – Trurbo as you go up through the power settings. And the gentla "Whirrrr" of the motor isn't too obtrusive, but it is ever present… Untill you hit the limiter…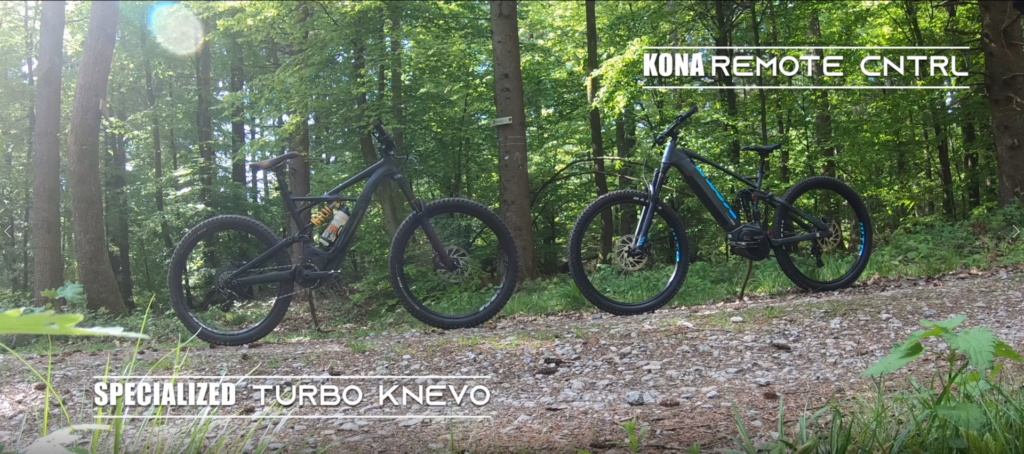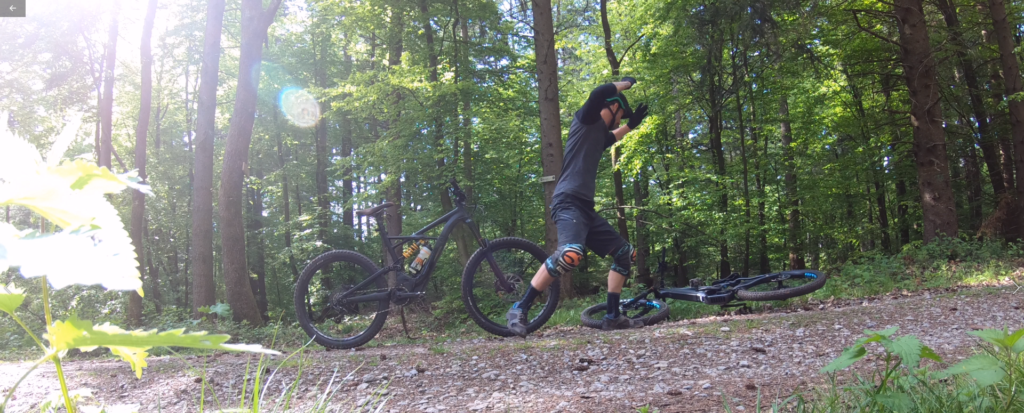 Climbing:
This is an odd one. Because… Well… It's an e-bike right. So climbing isn't really an issue here. But there are a few things I'd still like to say on this quick… Firstly… On the ride to the ride, I was running a bit late due to some issues setting the bile up tubeless (more on this later) so I was dropping the hammer. On the way to the trail I had to do a 12% street climb. Pushing hard – and with the motor set to EMTB –  I was still able to climb at a pretty constant 25km/h. Which was fun… And depressing as you could hear and feel the motor phasing in and out against the limiter.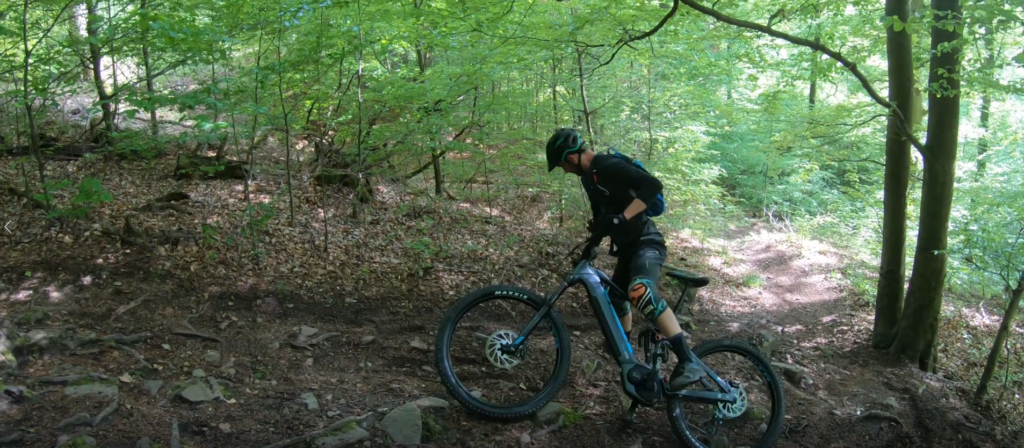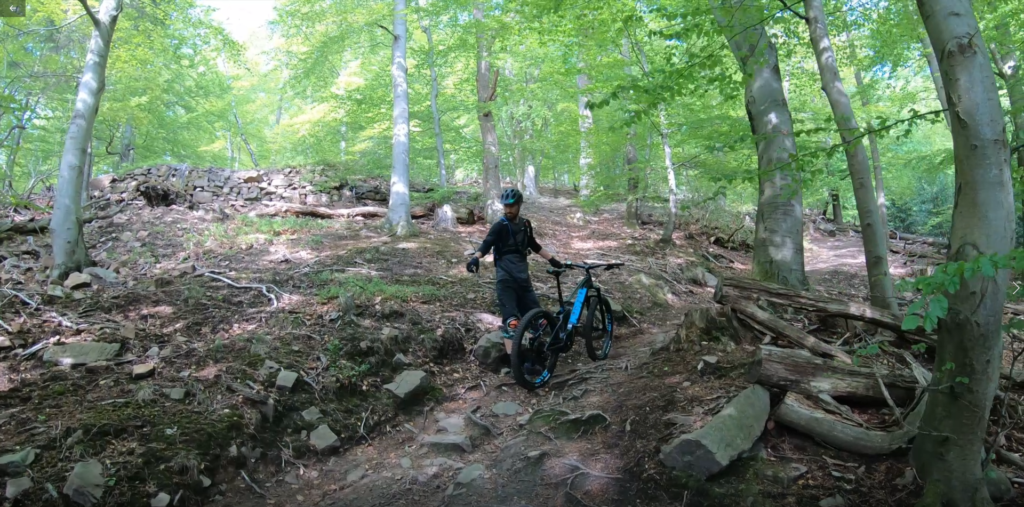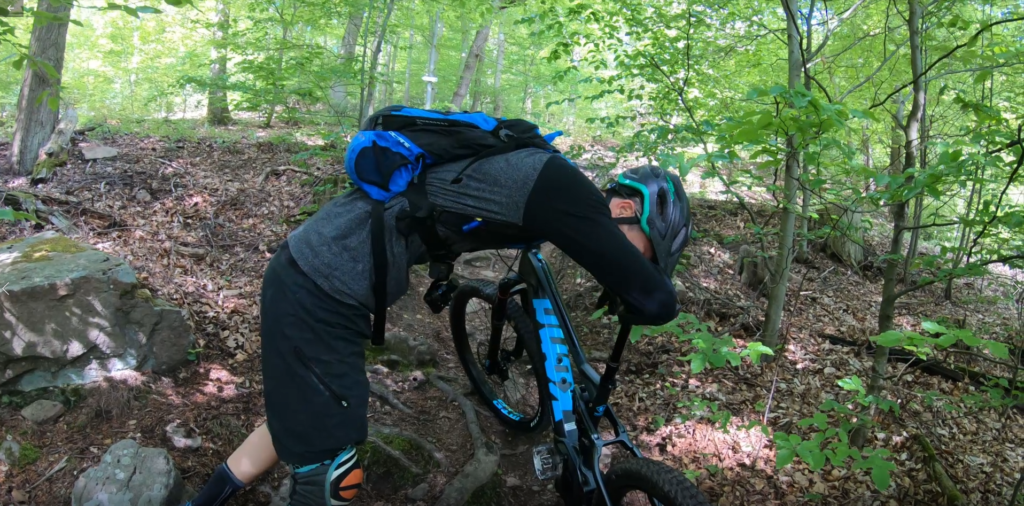 On the trails. however, I felt that the tour mode was the best to climb in. We were doing a stupid climbing challenge and riding up some pretty steep sections (20% – 25% and rooty and rocky). I gave EMTB mode a try and found maintaining traction and stearing a bit tricky. I felt there was too much power being sent to the rear wheel which made stearing vague – and the front wheel wonder too much – as well as far too much wheel spin over roots and rocks. Tour mode gave sufficient power and more reliable traction.
Descending:
Personalls.. I like the way Kona's descend. They've got a really fun vibe going on and I like that. This, being an e-bike, descends in that same happy was. On this particular trail I didn't notice the added weight of the bike almost at all. In fact… that extra weight helped the bike to hook-up in the hard breaking zones… Being the Skinny Bitch that I am (68kg at my fighting weight) having a bit of extra gravity helping you brake is not a bad thing. There aren't a great many boosts on the trail, and those that are there were managed on this bike… although with a bit (more like a lot) of extra effort to get it airborn, but the bike still came to party. Which was great!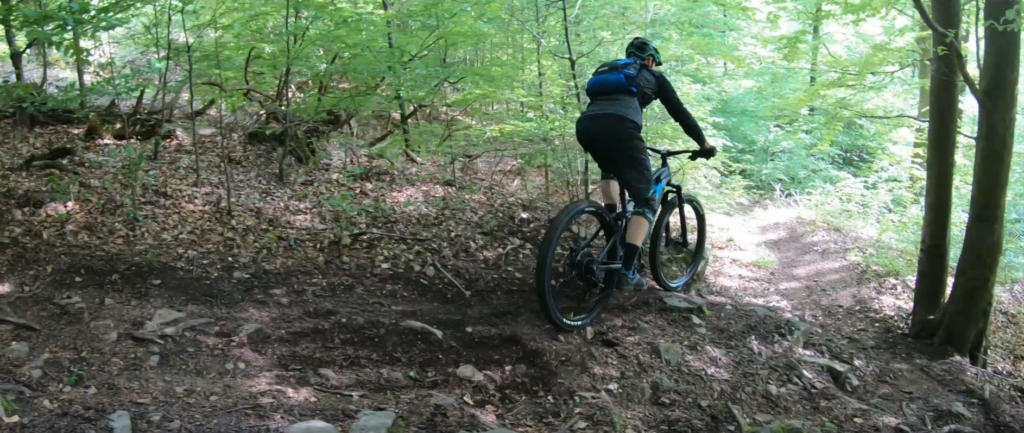 General Riding:
I liked the bike. I mean… If you close your eyes, and try to negate all the e-bike-ness to find the essence of the ride… You find that typical Kona vibe. A bike that's fun. Likes to get up to mischief and just feels like a nice place to be. The test ride was a bit shorter (time wise) than what I usually do. I normalls like to spend a week or so on a test bike to get a good alround perspective of the bike. thrashing it through trails that I have ridden a lot on a lot of different bikes to get a good feel of how it stacks up. But… Even giving the short duration of the test… I would be hard pressed to pin-point any stand-out negative aspects. It is… For all intents and purpses… A solid package.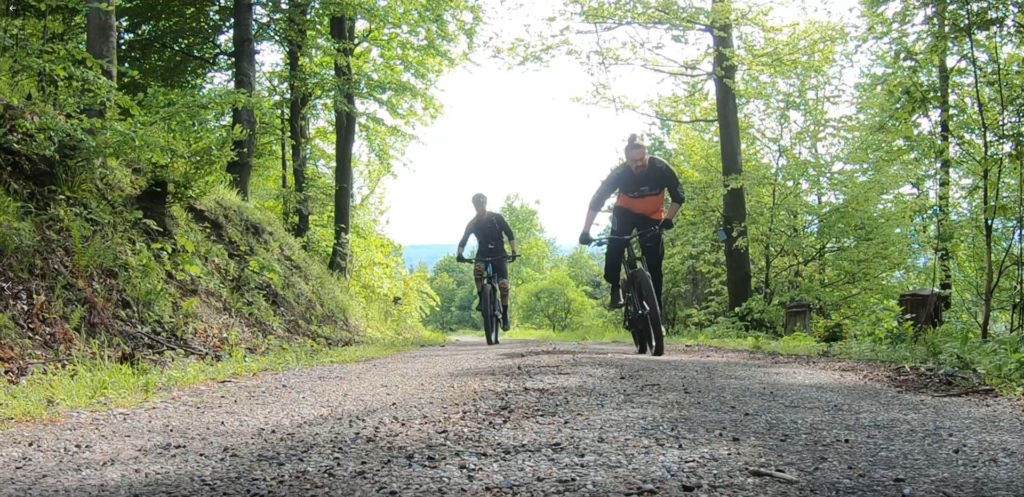 Issues:
We did have a major issue with the tubeless conversion (which is why I was late to the ride). We were unable to get the front converted – even after three attempts. And I mean… Three complete attempts. There was always this persistant leak in exactly the same place… Each time. This, I would hazard a guess, would be a rim manufacturer issue. as the leak was in the center of the rim, between the spokes. You could put your finger on the leak to stop it. so we knew exactly where it was…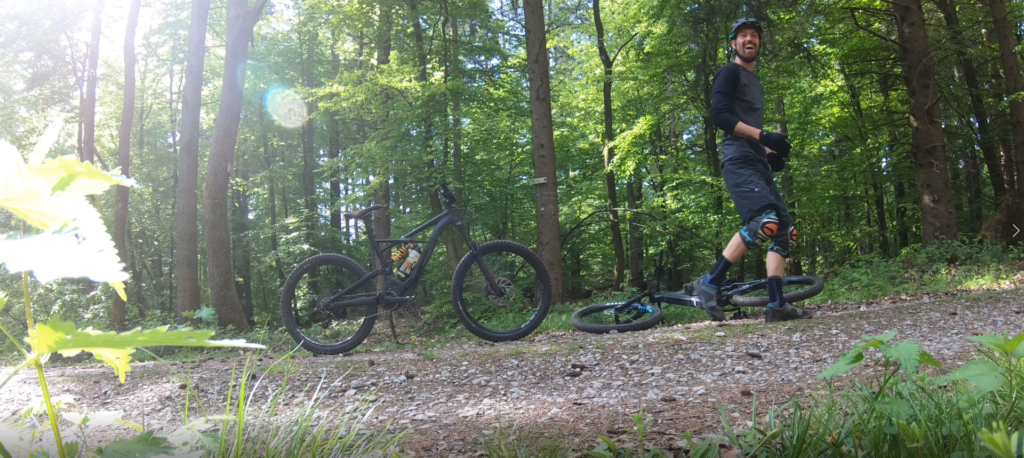 Other than that… It was a fabulous littme bike… If not a bit heavy…
Philthy Hippie