Trans-Alp: Day Four
Trans-Alp: Day Four
The all holy Garmin has decreed that this day consisted of 58,5km ridden over 4hrs and 42mins and contained 1916 climbing meters. And… With that out-of-the-way… Let's get on with it shall we.
After breakfast we saddled up, and hit the road. After nipping through town and getting back on the route we were soon climbing again. Luckily though, the climb was gentle-ish and over pretty quickly (by Alpine standards at least) and we were soon in St. Vigil. As this was the last town we expected to see for a while we stopped and stocked up on Toblerone and Ritter Sports and then made a break for the next climb.
The ride to the climb was a pretty sweet one to be honest. We rode for some time at a gentle climb with some epic scenery. Which was very pleasant if I do say so myself.
After a quick cool-drink break we set off for the climb. Initially we thought we'd have to climb the hiking trail up which was full of hikers and steep as all hell, but a short way into the climb we found that you could climb the fire road. Which was easier, but deffo not easy. Not by a long stretch. I tucked in behind Drewbles and once we hit the super steeps he jumped ship and started to hike. My initial thought was to put in two more pedal stokes than Drewbs, but once I got passed him I decided not to let the mountain beat me. So I powered on…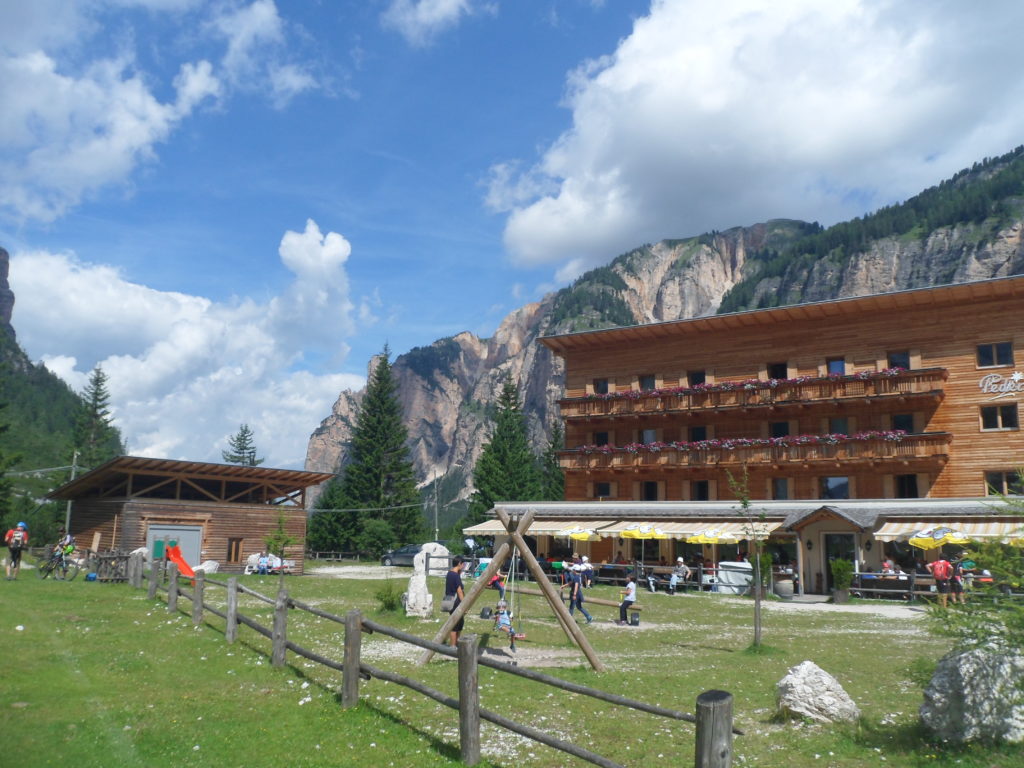 This climb was pretty much a fire road climb the whole way up. Which was a welcome change from the previous day, but it was not an easy climb. Luckily though it was made up of a series of steep climbs separated by spots where you could buy a drink and listen to some umpa music while the cows walked past.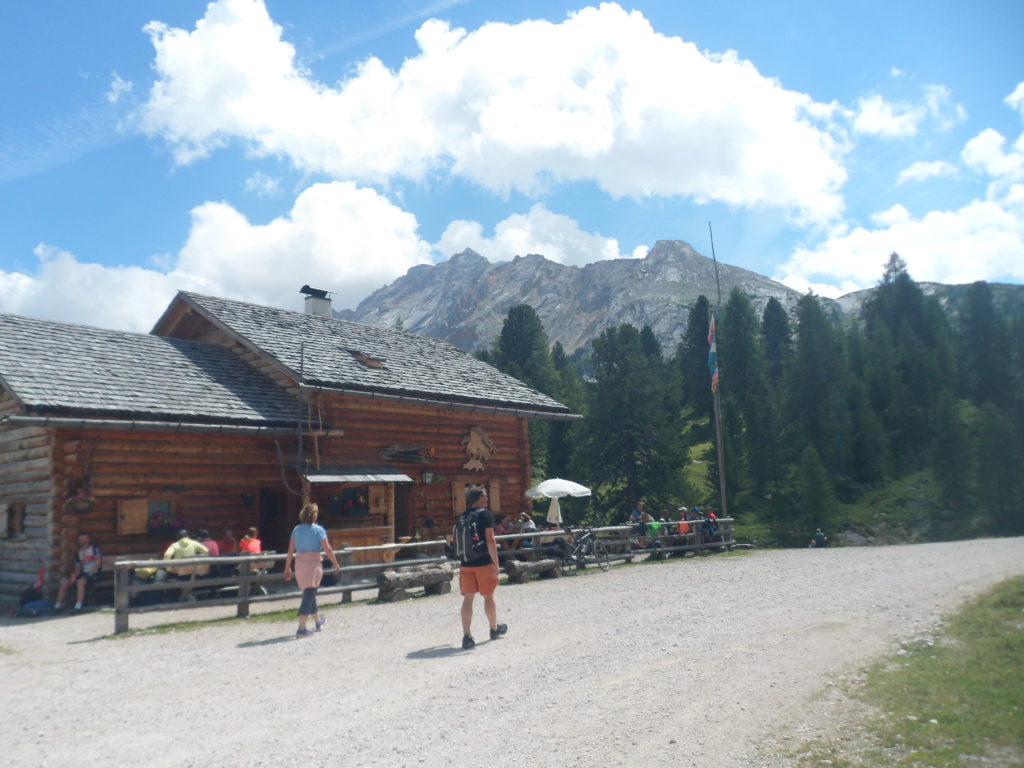 It was pretty close to the top of the final stretch when the mountain finally beat me. I spent too much time looking at the mass of loose stone and rock slabs I had to get over and not enough time dropping the hammer of Thor and for my folly I spun out in a loose patch of gravel and that was that. Foot down. Beaten. Anyhoo… Next time!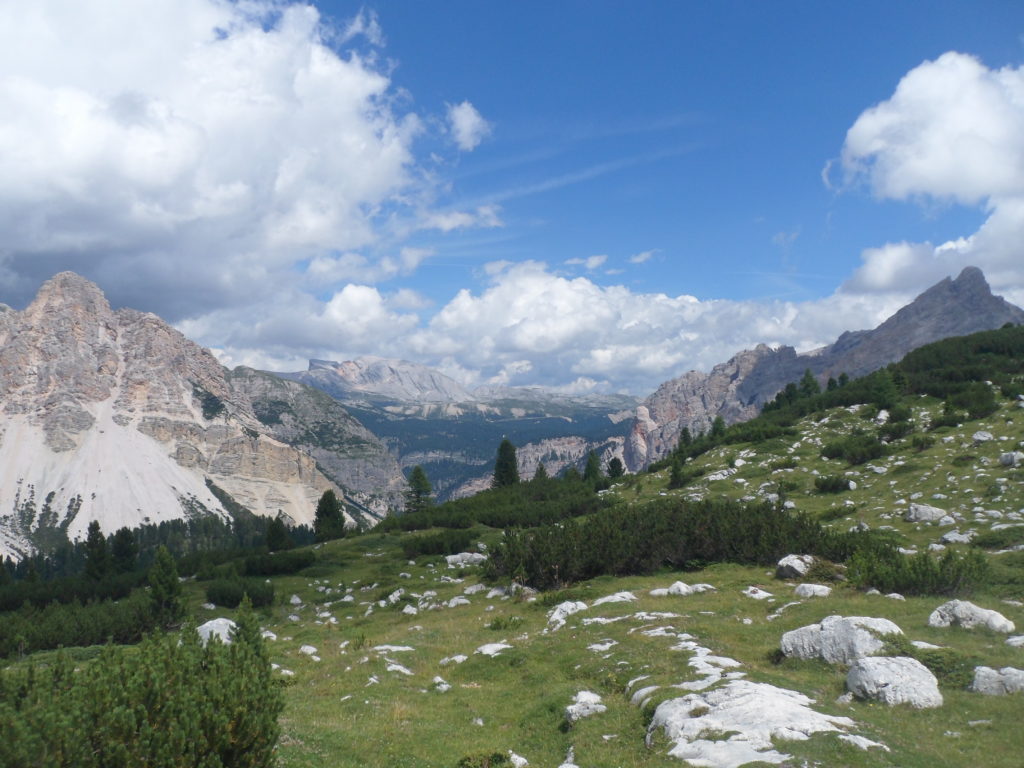 Once up. We had an amazing fire road descent to hit. Not quite a fire road mind. More like a fire road sized rift of loose fist sized stones packed together into something that may once have been a fire road. It was something I was more surfing my bike down rather than riding and I have never had to use that much of a fire road before as I skittered my bike from one side to the other searching for grip trying to get round the corners. These drops are always over far too quickly though as you scrub altitude at a rapid rate. Surrounded by nothing but your smile and the stink of your brakes.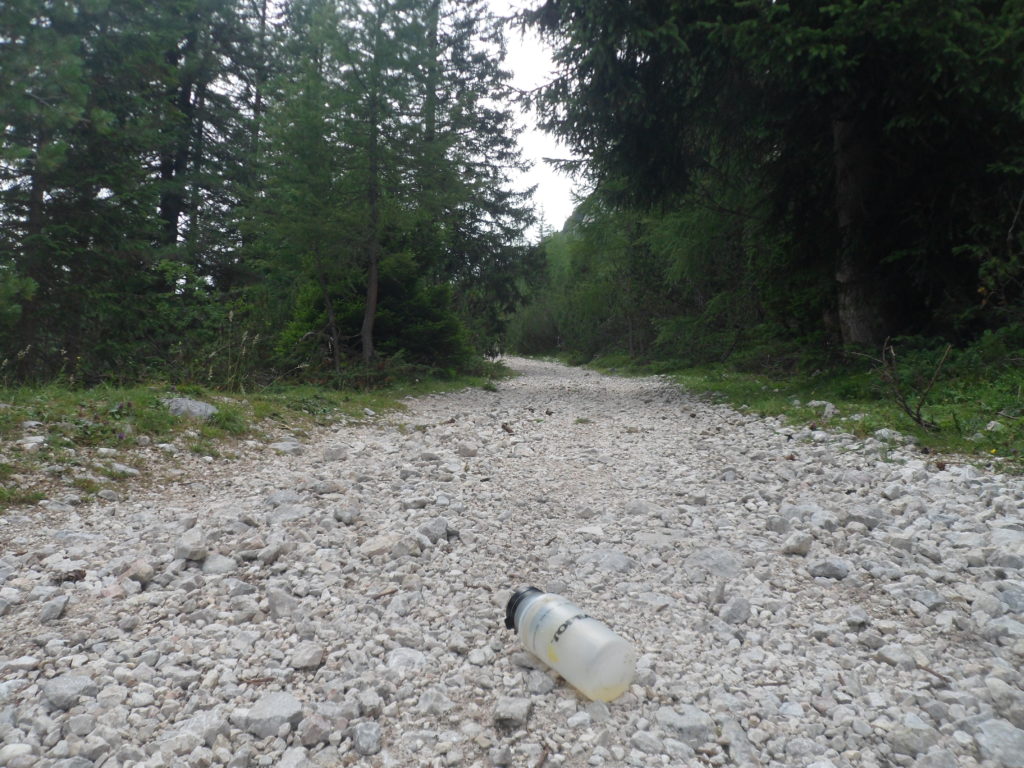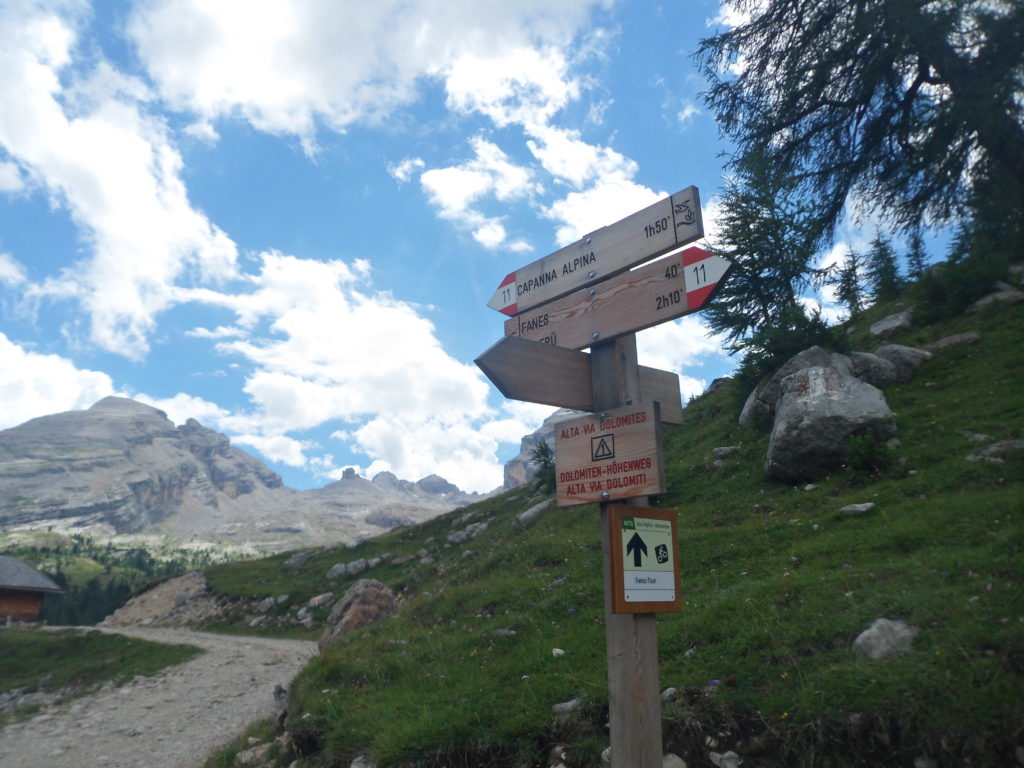 And, we were back on the street and pushed on to the over night stop. This one was at Sport Hotel Pocol. A lovely little hotel just outside of Cortina d' Ampezzo. But be warned. Pocol is higher than Cortina. So if you stay there (and there's no reason you shouldn't) you'll end the day on a street climb of a few hundred vert meters. Because. Climbing.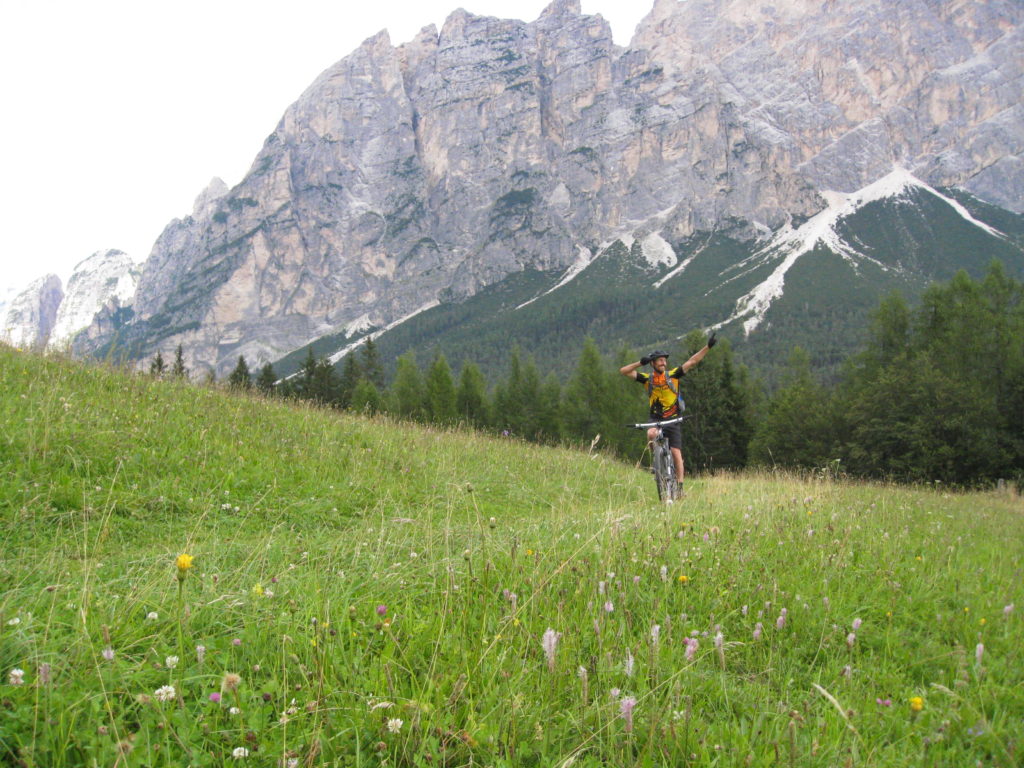 And now… Day Five…