Trans-Alp: Day Eight
Trans-Alp: Day Eight
In the eight commandments of Garmin. The eighth commandment states that the ride was 86.2km long with a ride time of 4hrs and 17mins. And we only covered 133m of climbing… 133m… sit and spin folks… sit and spin. And because it was just a sit and spin day… There's no need for a ride profile. Flat is flat hommies.
The final day of the tour was, well. Easy. The hard parts had been done. The struggle was over. All that was needed was to spin our way into Venice. Only 86km stood between us and not even a mole-hill in sight. Quite disappointing, but also a welcome reprieve.
The route for the day we pretty much just a mix of cycle paths, a few streets and a splattering of foot paths. We weaved our way around the Fiume Sile River taking in the sites and a few ice-cream breaks (it was… To be very South African here… Poes Hot!) until we hit Treviso.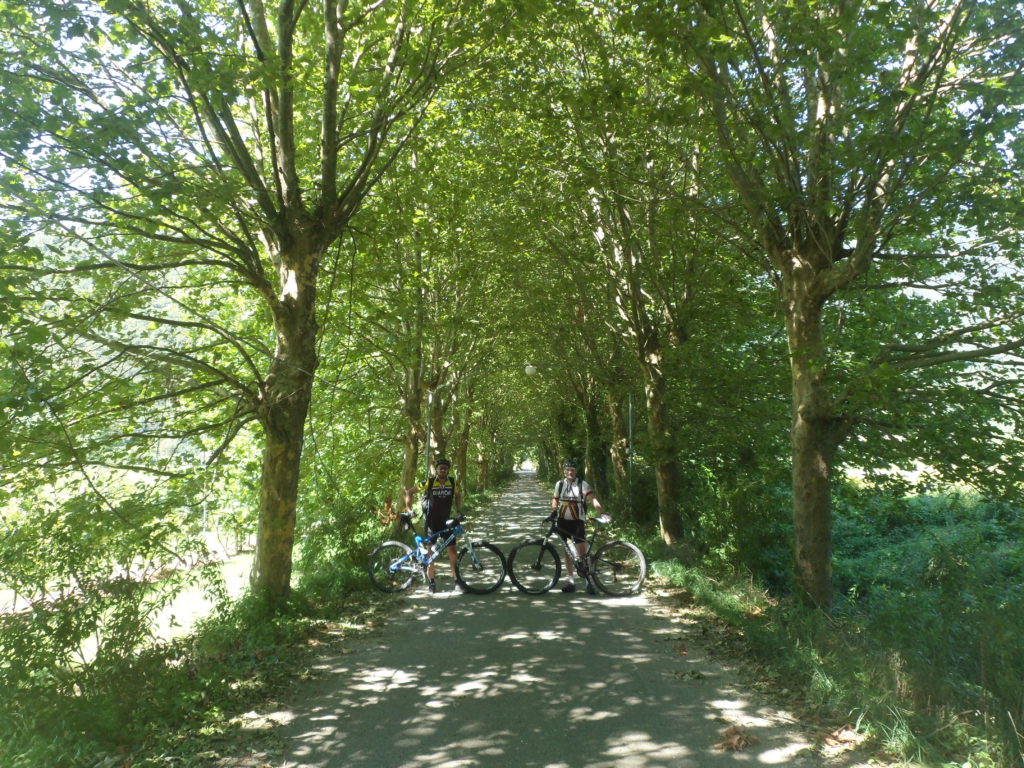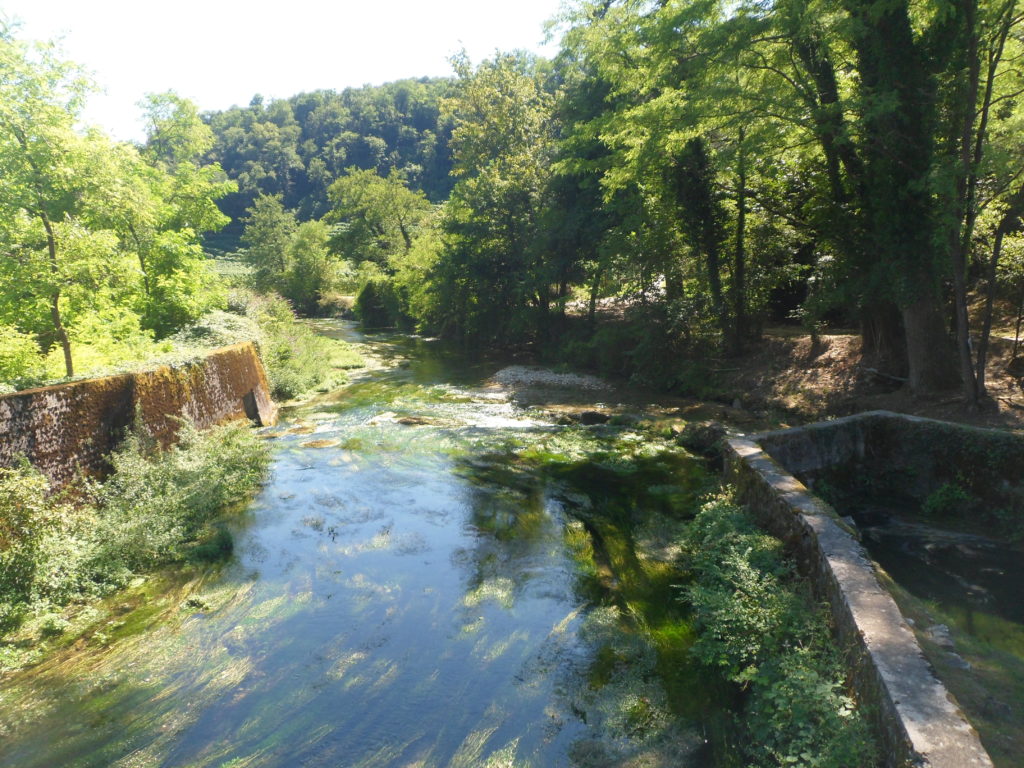 Once we hit Treviso I was on the hunt for the wood shit graveyard. These ships are the reason we were on the tour. It was near these ships that my FiL spotted the München-Venice cycle route signs that lead to the whole expedition. A quick google search tells me that these wooden ships were in fact barges used to transport goods. I presume, no longer needed, there were just left to rot at river's edge.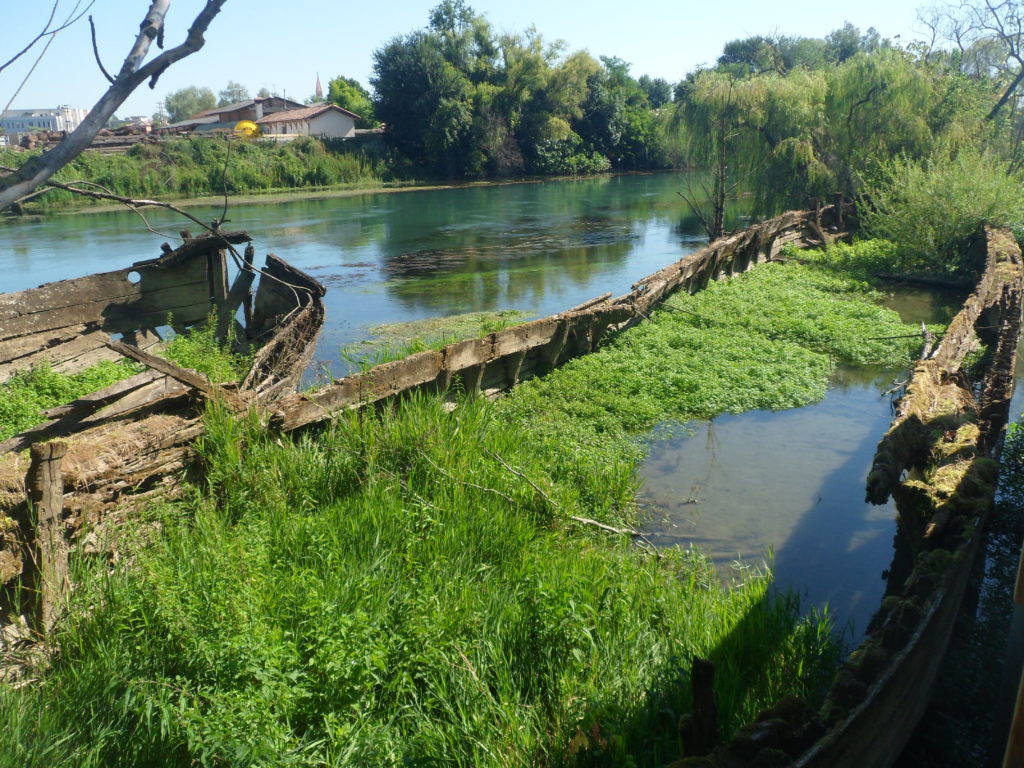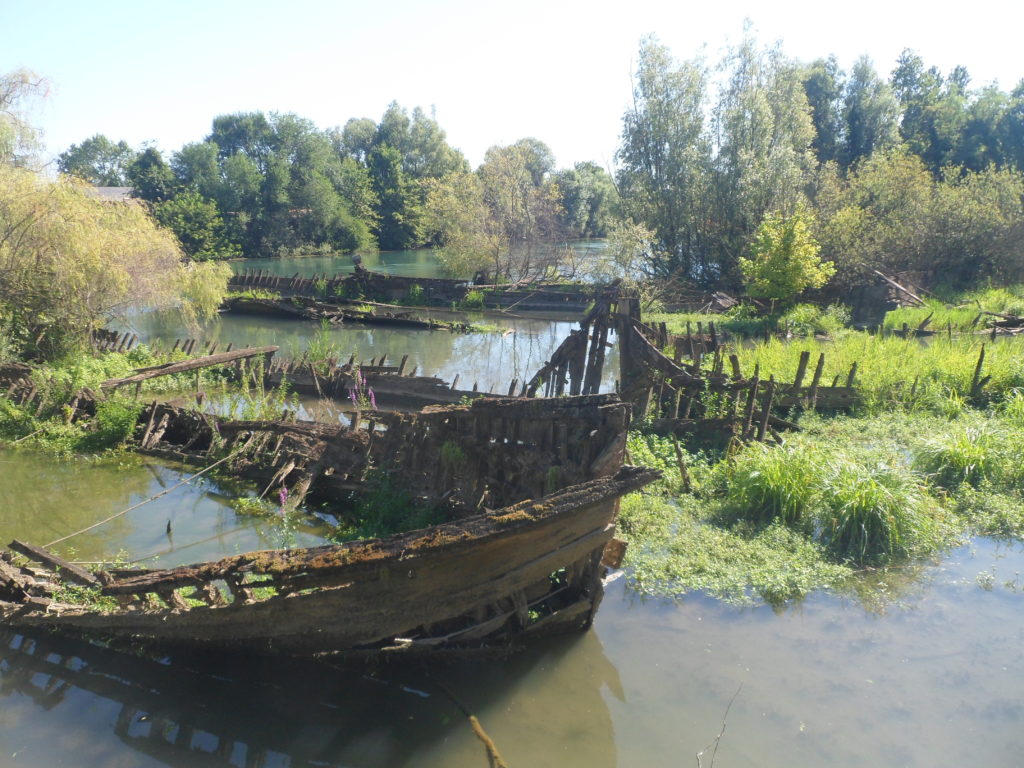 Ok. So back to the ride. Once out of Treviso, we were just winding our way through the country side. There isn't too much to write about a flat journey though. So… A few more pictures…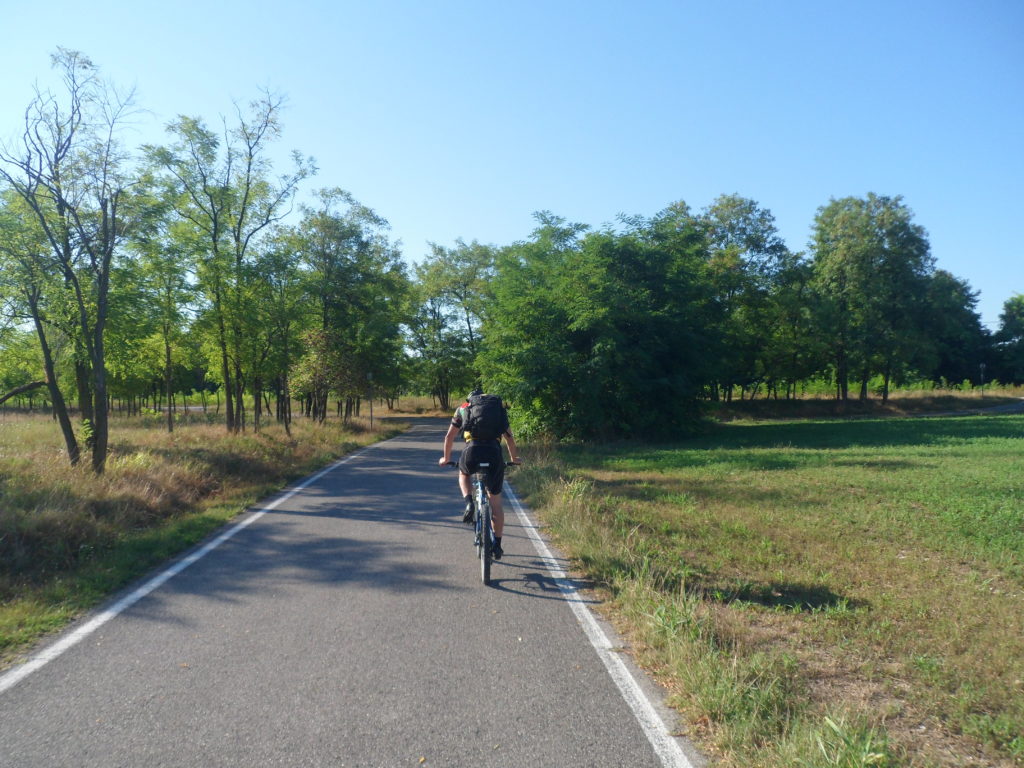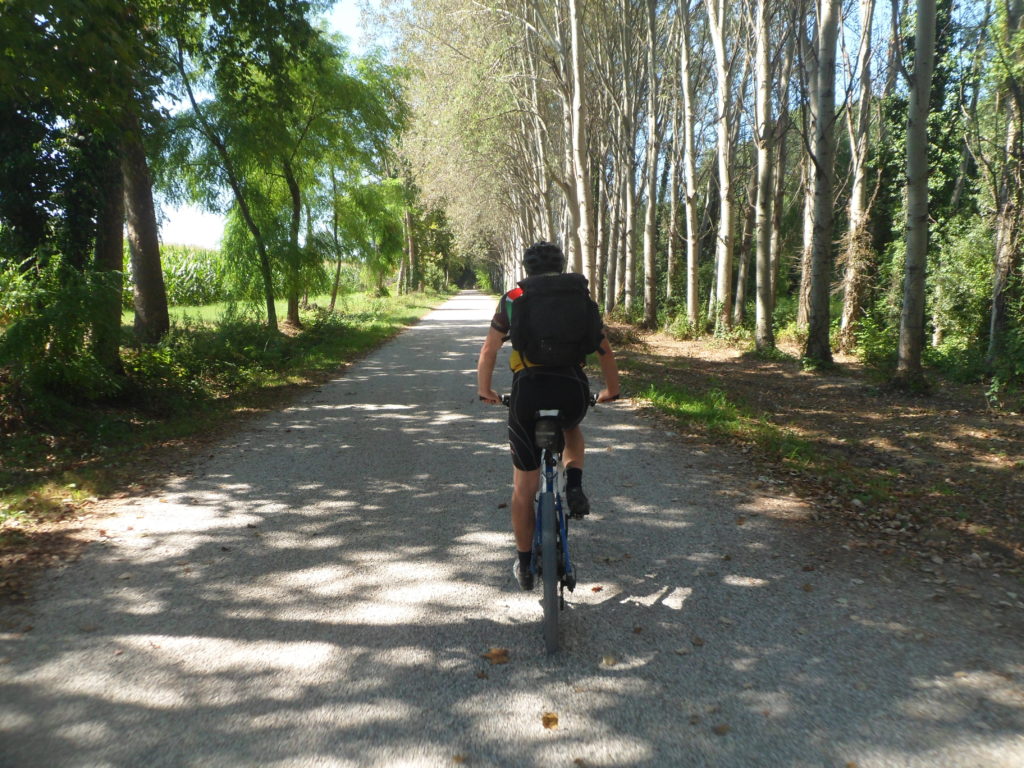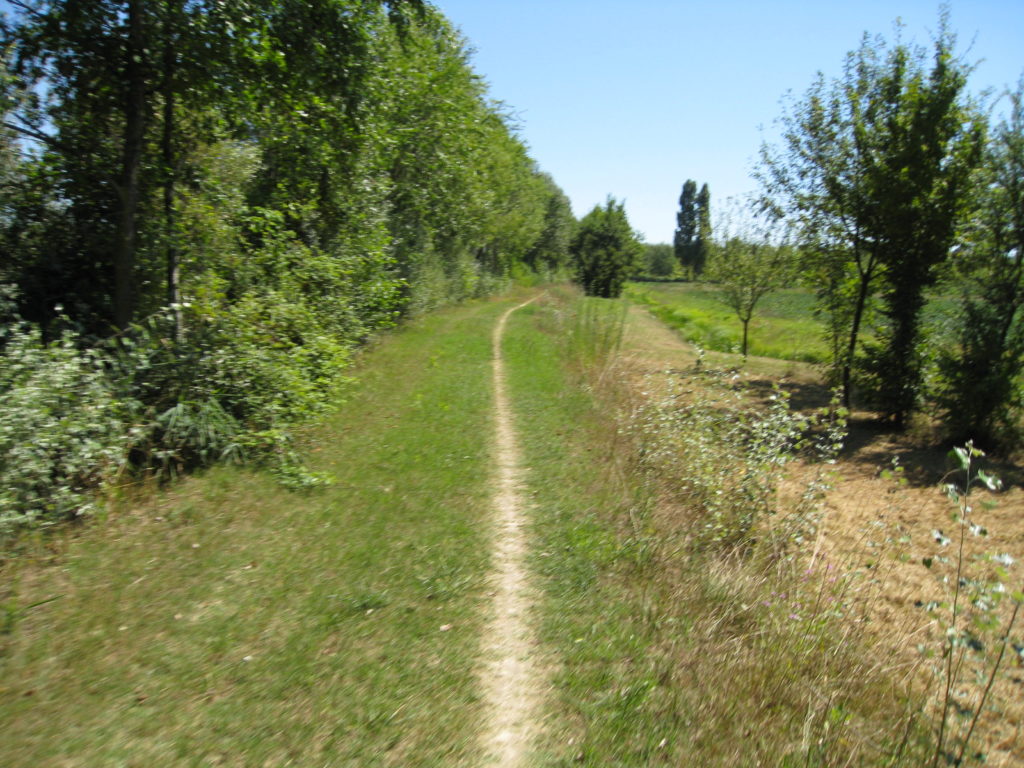 So. That is the tour. Just a few things to clarify before I end off on this. First… All times stated at the top are ride times. So, the time we were actually moving on the bikes. Not the total time for each day. Second. I have a load of pics of me waiting in these posts. So just a few words on that. Moony and I trained pretty hard for this tour. But we are different breads. He is a roadie and trained as such. long days, hamster wheel, street rides. I am a mountain bikers and trained as such. Big climbs, trail riding and forests. Our on bike training time was only a few hours different over the 7 months leading up to this ride, but our strengths were in different places. Where ever there was a street. It was the Moon Unit Alpha show… When ever the street ended… The Philthy Hippie was king. Having said that… Both training techniques served their purpose for this tour. But in different ways. The final thing is that there are NO BIKES allowed in Venice. A surprise to us to be sure… But there is a lock up you can use… For €10 per bike per day. But they were safe. So there's that.
Ok. So that's that… Pictures of Venice.